Bio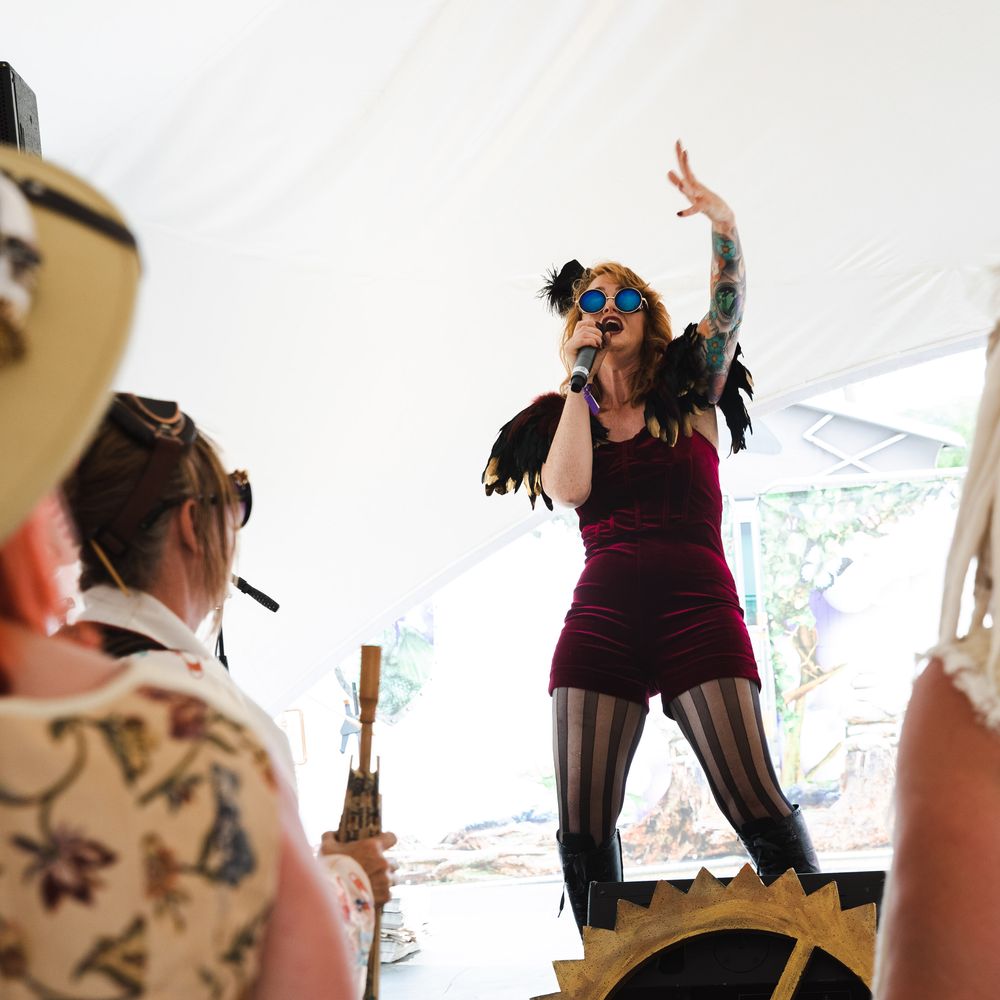 The making of me
Sarah Paul - the face behind Madam Misfit - Lincoln, UK
Her musical career began as a military musician, spanning almost two decades with the Royal Air Force as a clarinettist. She has performed on stages all over the world from the Newcastle to New Zealand.
"I've really enjoyed combining my own instrumental samples to my mixes, the problem is I need to learn when to stop. I love harmonising and creating unique blends".
The inspiration behind her music comes from her love of the 1920s – 1940s vintage styling and music, twinned with a bit of tongue and cheek humour.
Her musical genre is a concoction of Electroswing (vintage remix), dub step, funk and a hip hop comic blend known as Chaphop. Her comical rap lyrics have gradually become her identity within the music industry, steampunk and alternative festivals across the UK.
In 2022 she successfully had two tracks selected for an official Spotify playlist pushing her music far and wide for Halloween racking up nearly 1 million streams
She is excited about the future, new exciting collaborations, new adventures, new styles of music and reaching out beyond Britain.